Language School Accreditations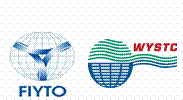 Federation of International Youth Travel Organizations
---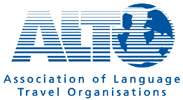 Association of Language Travel Organizations
---

EAQUALS - European Association for Quality Language Services
---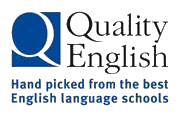 Quality English - Hand picked from the best English Language Schools
---

The British Council.
---

English UK
---

American Association of Intensive English Programs (AAIEP).
---

ASSOCIATION OF INTERNATIONAL EDUCATORS
---

Ministry of Education to teach English as a foreign language and is a full member of FELTOM (Federation of English Language Teaching Organisations Malta).
---

Guatemala Ministry of Education
---

SOUFFLE - Established in 1990, SOUFFLE groups 18 internationally reputed French schools, all committed to maintaining the high quality of their service. SOUFFLE carries out regular independent inspections of all these language centers.
---

 "Quality Award for French as a Foreign Language". It is one of the first French-as-a Foreign-Language Schools in France to receive this accolade for the quality of its teaching, its facilities and its services (management, enrolment, accomodation, etc).
---

The SOCRATES programme was an educational initiative of the European Commission
---

ALLIANCE FRANCAISE of Paris provide us with guidelines from their exceptional worldwide experience.
---

Association of Italian schools as a second language
---

The Italian Ministry of Education, University and Research.
---

Membership: Fachverband für Deutsch als Fremdsprache.
---

Instituto Cervantes (accreditation provided after rigorous control of both, all aspects of the center and its program of studies.)
---

Official Test for Teachers of English in Canada (TOEIC)
---

University of Cambridge.